Yuzu Lime & Lemon Vodka Seltzer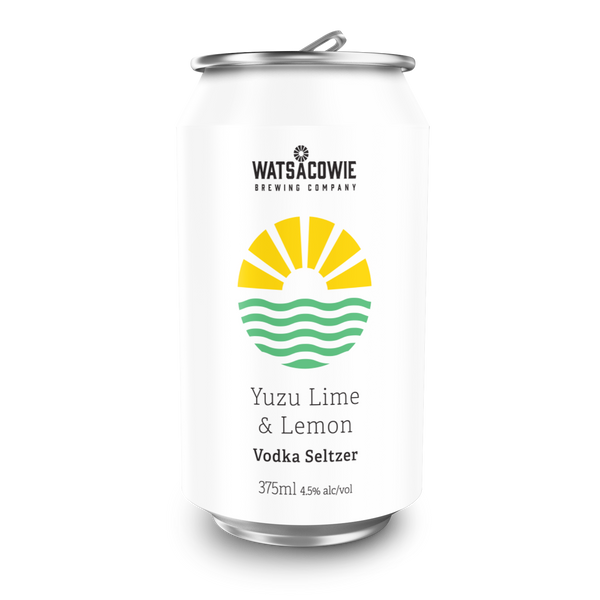 A lemonade icy pole! This delicious combination of Yuzu [pron. 'Yoo.zoo'] Lime & lemon is soft and sweet, with a delicate refreshing effervescence.
Distilled & produced on site at Watsacowie; we think its best enjoyed chilled, with a couple of cubes of ice or if you're feeling fancy, add some dehydrated yuzu or lime pieces.
4.5% ABV