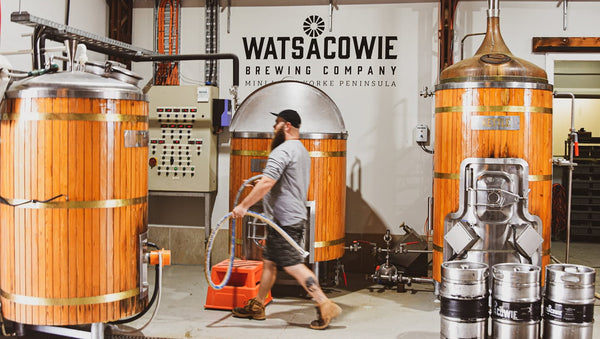 Southern Yorke Peninsula.
Beer made right here, Yorke Peninsula's first independently owned microbrewery and tap house.

Book A Table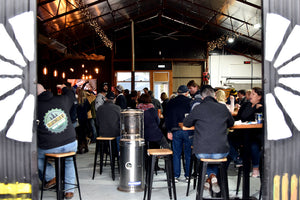 LOVE WHAT WE DO
Located just a stones throw from some of the most pristine beaches on the Southern Yorke Peninsula, Watsacowie is a destination for lovers of craft beer and good times.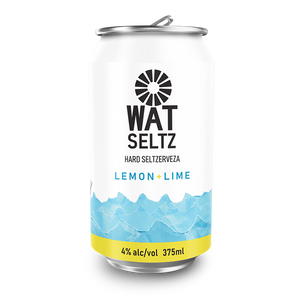 Watseltz Cerveza
4.0% Alc Vol
"Watseltz", the best spritzy refreshment on a hot sunny day!
Part Seltzer and part Cerveza, this Mexican inspired brew features a delicate lemon-lime infusion
Farmers Gold
4.6% Alc Vol
Brewed using 100% local Southern Yorke Peninsula barley. This is a no nonsense Draught, crisp, clean and refreshing with the freshest malt flavor around.
Sharktooth IPA
7% Alc Vol
An aggressive citrus bite, comes in from classic US hops, highlighted by powerful and fresh NZ counterparts. The Shark tooth is a symbol of strength, and at 7% this huge West Coast IPA is something to be wary of. 
THE BREWERY
9 Depot Rd, 
Minlaton SA 5575
(08) 8822 7117
Monday & Tuesday
CLOSED
Wednesday: 11:00 AM - 6:00 PM
Thursday: 11:00 AM - 6:00 PM
Friday: 11:00 AM - 7:00 PM
Saturday & Sunday:
11:00 AM - 6:00 PM
*Open Wednesday during School Breaks & Most Public Holidays 11:00 AM - 6:00 PM