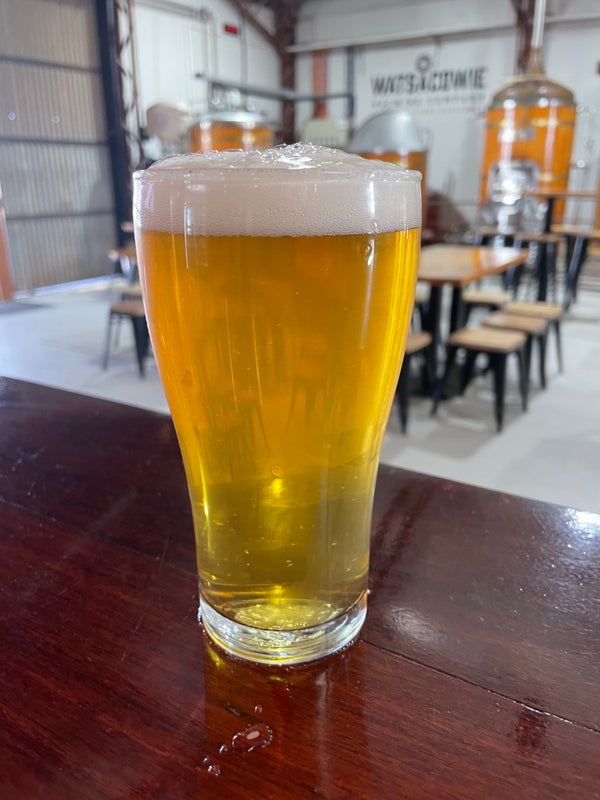 This clean, crisp, clear and light-bodied Kölsch style ale is the perfect all rounder, a beer that "tastes like beer" for the less crafty amongst us.
Though look a little deeper and there's some highly pleasurable honey, bread and floral undertones from our carefully selected German hops and specialty malts. Highly recommended for Summer drinking, especially down the beach.
Named after our brewery premises' which was originally a highways department depot. 
Tasting Notes:
A Clean and crisp lagered ale. Fresh malty notes of bread and honey are complimented with subtle spice and floral notes from the German hops.
IBU: 24
EBC: 6.8
ABV: 4.6%
Availability: Year Round