Blood Orange & Mandarin Vodka Seltzer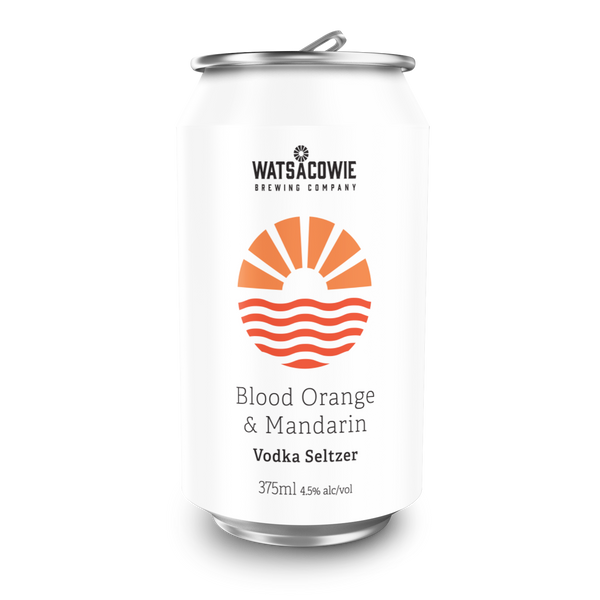 This hard seltzer is a delightful combination of sweet mandarin and tangy blood orange that is the perfect refreshing summer beverage. Distilled & produced on site at Watsacowie using a premium grain based vodka.
Tasting Notes
Reminiscent of cutting through the peel of a fresh picked Mandarin; your palate is filled with a lively citrus burst, followed by a refreshingly sweet taste as the bubbles fizz.
ABV: 4.5%