River 2 the Sea - Belgian Strong Ale 9.3%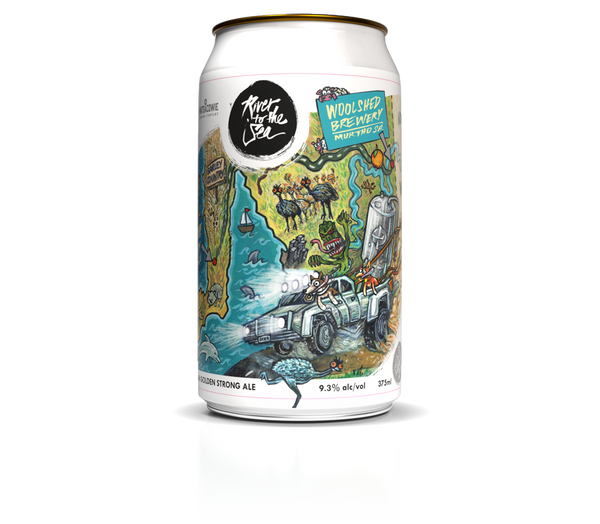 Two regions come together to brew a one of a kind beer. Two worts, one from each Woolshed and Watsacowie brewhouses, both with unique additions from each region, merged as one. Yorke Peninsula tosated honey complimenting locally grown malts and soft Riverland water. Fermented with Ferveo's finest Belgian yeast to create a classic flavour profile of citrus and bubblegum with a dry, spicy finish.
Brewed in collaboration between Woolshed Brewery, Murtho and Watsacowie Brewing Company, Minlaton
Very Limited Edition, so get in while it lasts!