Good Times - Extra Premium Lager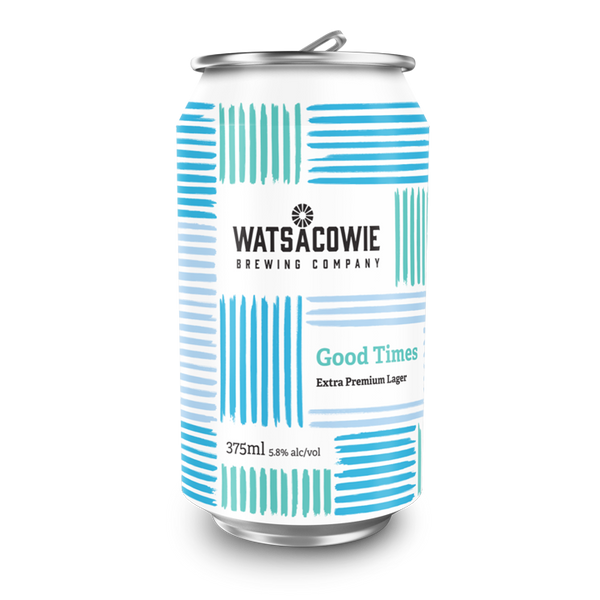 Inspired by the festive Oktoberfest lagers of Germany, comes a brew tried and true for Good Times! 
An extra premium Oktoberfest style Lager brewed with the best premium German style malts, soft water and an extended cold maturation, this lager is devilishly smooth and easy drinking despite it's especially festive 5.8% alc/vol.
Designed for extra good times. Prost!
Tasting Notes
Honey and fresh baked bread with a little toast on the nose following through to the taste with a medium smooth body and extra crisp refreshing finish!
Availability: Year Round